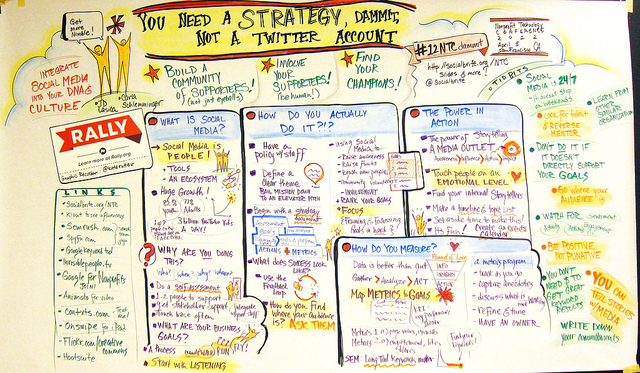 Others are doing work that expands the concepts we support. You might find these people, organizations, articles and concepts helpful in your work! Let us know what connections have helped you and if we can add value. Click on the topics that interest you - the link will bring you to another point on this page.

We've also attached a brief on The Permeable Community, a framework that brings all these concepts together. We're working to make The Permeable Community a reality. Let us know if you want to work with us on this!

Topics:

Nonprofit Resources

Open Source
Social Innovation/Social Enterprise
Community Engagement Platforms/Giving Portals

Social Innovation/Social Enterprise

Google.org
The philanthropic arm of Google, Google.org develops technologies to help address global challenges and supports innovative partners through grants, investments and in-kind resources.

Morino Institute
Visit Venture Philanthropy Partner's (VPP) website. Click here to read the latest issue of VPP News, VPP's monthly electronic newsletter with the latest on VPP, its investment partners, and innovations in philanthropy and strengthening nonprofit organizations. Sign up to receive VPP News.

Venture Philanthropy Partners
Outcome Management
The New Measures for Improving Nonprofit Performance:

SOCAP – Social Capital Markets
http://socialcapitalmarkets.net/
A growing market for investing in social solutions. Watch conversations from our SOCAP events on shaping this new market.

Social Venture Network: Transforming the Way the World Does Business
http://www.svn.org/index.cfm?fuseaction=Page.ViewPage&PageID=
Insight Labs on How to Solve the World's Toughest Challenges - Forbes
http://www.forbes.com/sites/rahimkanani/2012/01/08/insight-labs-on-how-to-solve-the-worlds-toughest-challenges/
Social Innovation | McKinsey on Society
http://mckinseyonsociety.com/topics/social-innovation/
IDEO.org | Home
Join IDEO.org in our mission to bring human-centered design to the humans who need it most — those facing poverty every day. We're teaming up with nonprofits, social enterprises and foundations to innovate solutions to the world's most dire poverty-related challenges. Imagine, a world without poverty. Now let's create it.
Facilitators Without Borders
http://www.facilitatorswithoutborders.org/
Stanford Social Innovation Review
reSET Social Enterprise Trust
http://www.socialenterprisetrust.org/
Our mission is to promote, preserve and protect Social Enterprise. While there will always be a place for the traditional approach to business, we believe that there will be an increasing demand for socially conscious businesses, and we want to help demonstrate that this model is not only much more deeply satisfying to work for, it is ultimately more sustainable and often even more profitable than the more traditional approach.
Social Innovation Fund, Corporation for National and Community Service
The Harwood Institute for Public Innovation
http://theharwoodinstitute.org/
Opportunity Collaboration
http://www.opportunitycollaboration.net/
A four-day problem-solving, strategic retreat for nonprofit leaders, for-profit social entrepreneurs, grant-makers and social investors engaged in economic justice enterprises.
The Aspen Institute
http://www.aspeninstitute.org
The Aspen Institute mission is twofold: to foster values-based leadership, encouraging individuals to reflect on the ideals and ideas that define a good society and to provide a neutral and balanced venue for discussing and acting on critical issues.
PSFK consulting
http://www.psfk.com/consulting,
Since 2004, the team at PSFK have been inspiring creative professionals around the world by showcasing progressive and innovative ideas on our daily updated site and newsletter.
Initiative for a Competitive Inner City
http://www.icic.org/
Founded in 1994 by Harvard Business School Professor Michael Porter, the Initiative for a Competitive Inner City is a nonprofit research and strategy organization and the leading authority on U.S. inner city economies and the businesses that thrive there.
The Opportunity Agenda
http://opportunityagenda.org/
The Opportunity Agenda was founded with the mission of building the national will to expand opportunity in America. Through our active partnerships with advocates, organizers, researchers, and policymakers, we tell a new story to the American people:
Advertising for Humanity
http://advertisingforhumanity.com/
We help humanitarian organizations succeed by transforming their brands. We help consumer brands succeed by transforming their social initiatives. We marry marketing and meaning.
Pew Research Center's Internet & American Life Project
http://www.pewinternet.org/
The Pew Internet & American Life Project is one of seven projects that make up the Pew Research Center, a nonpartisan, nonprofit "fact tank" that provides information on the issues, attitudes and trends shaping America and the world. The Project produces reports exploring the impact of the internet on families, communities, work and home, daily life, education, health care, and civic and political life.
Taproot Foundation - MAKE IT MATTER
http://www.taprootfoundation.org/
Got Skills? Join talented design, technology, marketing, human resources and strategy professionals strengthening your community.
Encore Careers
http://www.encore.org/thebigshift
Helping people move into the nonprofit field after a career in business.
HandsOn Network
http://www.handsonnetwork.org/
In 1987, a group of friends came together to research ways they could address New York City's serious social issues. Finding few established options to help, they took matters into their own hands and founded New York Cares. Their initiative has now become the city's leading volunteer organization.
Volunteer Match
Key Trend: Using Gaming To Promote Fundraising @PSFK
http://www.psfk.com/2011/12/key-trend-using-gaming-to-promote-fundraising.html
In the course of our research for The Future Of Gaming report, the PSFK consulting team noticed that game experiences are enabling organizations and charities to reach potential donors through new channels, often connecting in-game actions with micro-donations to make the process of financial contributions more convenient and enjoyable.
Rockefeller Foundation's push toward design and innovation - BusinessWeek
http://www.businessweek.com/innovate/next/archives/2010/01/rockefeller_fou.html
Funders' Committee for Civic Participation
Bringing Together Grantmakers Committed To Enhancing Democratic Participation In All Aspects Of Civic Life
Funding Exchange
Change Not Charity
http://fex.org/
FEX is proud to announce the launch of a new social media campaign! The No Small Change campaign is about sharing the real life stories of organizers, activists, donors and visionaries who are part of the FEX Network and passionate about building vibrant movements for social and economic justice. Visit nosmallchange.us today!
Grantmakers for Effective Organizations (GEO)
http://geofunders.org/index.php
Grantmakers for Effective Organizations is a community of more than 350 grantmakers challenging the status quo in their field to help grantees achieve more. The newest publication from GEO and Monitor Institute explores what it takes for grantmakers to cultivate a network mindset, and offers recommendations for how funders can effectively build the capacity of networks and share what they're learning with the broader field.
Council on Foundations
Monitor Institute
http://www.monitorinstitute.com/index.html
The Center for Effective Philanthropy
http://www.effectivephilanthropy.org/index.php
The Center for Effective Philanthropy (CEP) provides foundations and other philanthropic funders with comparative data to enable higher performance. Through our research, assessment tools, and programming and communications, CEP's data and insight helps funders achieve the most positive outcomes on issues, fields, communities and people. CEP's work spans the toughest challenges facing leaders of grantmaking institutions:
What is Effectiveness in Foundation Work? - Transparency Talk
http://blog.glasspockets.org/2011/12/somerville_20111215.html
Infographics - GOOD
http://www.good.is/infographics
National Conference on Citizenship
http://www.ncoc.net/about
NCoC was chartered by Congress in 1953 to harness the patriotic energy and national civic involvement surrounding World War II, and we've been invigorated by this charge ever since. In 2009, Congress recognized the importance of our role once again and expanded our Civic Health Assessment to become the nation's largest and most definitive measure of civic engagement. Today, we continue to discover and share best practices in civic engagement.
William and Flora Hewlett Foundation
http://www.hewlett.org/
Ewing Marion Kauffman Foundation
http://www.kauffman.org/
The Foundation of Entrepreneurship
Money for Good II: Driving Dollars to the Highest-Performing Nonprofits
http://www.multivu.com/players/English/52621-guidestar-and-hope-consulting-money-for-good-II/flexSwf/impAsset/document/6791d726-d81b-4095-9fba-977dc438e3e0.pdf
A study that delves into donors' motivations and identifies ways to make researching donations and nonprofits easier to increase giving to high-impact nonprofits
Philanthropedia - find the top non-profit organizations
http://www.myphilanthropedia.org/
We rate verified, financially responsible charities according to how much great work they're doing. Donate to top nonprofits in a cause you care about. Smart, easy, legitimate. Today, 2422 experts have participated in our research, providing reviews on 404 top nonprofits across 27 causes.

GiveWell
rating nonprofits
Guidestar
http://www2.guidestar.org/
Nonprofit listings, Research, Tracking Impact – a program that focuses on effectiveness. Guidestar Mission: To revolutionize philanthropy and nonprofit practice by providing information that advances transparency, enables users to make better decisions, and encourages charitable giving.

Become a Data-Driven Nonprofit | NTEN
http://www.nten.org/data-driven
Your data can help you achieve your organization's mission and demonstrate your impact. How do you make sense of your own data?
Community Indicators Consortium
http://www.communityindicators.net/
The Community Indicators Consortium (CIC) is an active learning network and community of practice among persons and organizations interested or engaged in the field of community indicators and their application.
CIC's mission is to:
Advance the art and science of indicators;
Facilitate the exchange of knowledge about the effective use of indicators;
Encourage development of effective indicators;
Foster informed civic and media discourse about local, regional, national, and global priorities.
Connecticut Data Collaborative Community Platform
http://nccsweb.urban.org/communityplatform/ct
The Connecticut Nonprofit Strategy Platform is an open resource to assist nonprofits, elected officials and public policy makers, philanthropic funders and all Connecticut citizens to:
Get Data: Provides the capacity to map Connecticut state agency, municipal and nonprofit resources against social/economic needs and trends, and assess the financial strength of assets and gaps in service.
Communicate: Provides an effective communication tool for strategic planning and the sharing and storage of data/documents for statewide agency collaboration.
Act: Through shared data and communication, coordinated action happens.
Urban Institute
http://www.urbaninstitute.org
Center for What Works
http://whatworks.org/
To guide philanthropy, nonprofits, and communities to higher results, moving the needle on social issues.
Public Strategies Group
http://psg.us/
Our mission is to transform government. We do this through consulting, writing and speaking.
Bridging the Information Gap in Philanthropy | McKinsey on Society
http://mckinseyonsociety.com/the-nonprofit-marketplace/
Developing a roadmap for high-quality information about the performance and impact of nonprofit organizations that flows freely among all stakeholders.
Each year, about $300 billion in philanthropic giving is distributed to more than one million nonprofit organizations in the United States. While these organizations address some of the most challenging issues of our time and provide essential services to those in need, there is no way to gauge if resources are going to the highest performers.
Justmeans
CSR News & Media, Global 1000 ESG Rankings (Environmental Social and Corporate Governance)

Community Engagement Platforms/Giving Portals
This one is NEW -

Looks like a Kickstarter for neighborhood projects - mainly in the U.K.

http://spacehive.com/


Cause.it
GoSeeDo
Audience Engagement Platform
http://www.goseedo.org/
GoSeeDo is the marketplace for creative experiences.
Discover unique experience gifts, tailored lessons, co-creation events, behind-the-scenes access, commissioned flash-mobs and more! Let your new relationship with the arts begin!
GiveGreater
http://givegreater.guidestar.org/
The Community Foundation for Greater New Haven and Guidestar have teamed up to create a giving platform that engages issues of nonprofit effectiveness.
GivingPoint
http://www.mygivingpoint.org/
Designed for young people ages 13-24 years, GivingPoint helps you find your passion and connect to community activities that interest you most. And, we'll reward you and your nonprofits of choice by giving support for causes that matter to you.
DonorsChoose.org
An online charity connecting you to classrooms in need
Ushahidi
http://www.ushahidi.com/
We built the Ushahidi platform as a tool to easily crowdsource information using multiple channels, including SMS, email, Twitter and the web. Manage the River of Information SwiftRiver is an open source platform that aims to democratize access to tools for filtering & making sense of real-time information. Ushahidi is one of the few social enterprises that has, in just a few short years of existence, dramatically changed the face of how individuals and communities can influence democracy and economic development around the world.
Votizen Connects Voters And Their Elected Officials @PSFK
http://www.psfk.com/2011/10/votizen-connects-voters-and-their-elected-officials.html
Votizen is an online community where people sign up and pledge to vote. Once you've made this commitment and joined the movement you can look at your official voting record, learn about important political issues, campaign for your candidates and write to your representatives, inviting others to add their signature to your letter. Votizen is an independent company backed by the original investors in Facebook and Twitter.
Open Jumo – A Partnership with Good (not yet functional)
http://blog.jumo.com/post/11064713570/open-jumo
KULA
The currency of giving | Helping over 2 million charities and causes worldwide.
http://kulacauses.com/
KULA is the world's first global currency for charitable giving. We serve over 2 million causes, based in 5 countries, and operating in virtually every corner of the earth.
idealist.org
http://www.idealist.org/info/About/Vision
Idealist connects people, organizations, and resources to help build a world where all people can live free and dignified lives. Idealist is independent of any government, political ideology, or religious creed. Our work is guided by the common desire of our members and supporters to find practical solutions to social and environmental problems, in a spirit of generosity and mutual respect.
Google+ could become a key social network for charities | Voluntary Sector Network | Guardian Professional
http://www.guardian.co.uk/voluntary-sector-network/2012/jan/19/google-plus-social-network-charities?fb=optOut
Fundchange - sponsored by Telus
https://www.fundchange.com/engine/fundchange/
Civic Engagement Hub/West Virginia Center for Civic Life
http://www.wvciviclife.org/hub.htm
The West Virginia Center for Civic Life is the hub of a network of people who want to improve their skills in engaging citizens in the civic life of their communities and of organizations that are working to engage productively with the communities they serve.
Sanford, Carol, The Responsible Business is the future of business and is changing the conversation about responsibility.
http://carolsanford.com/pressRoom.htm,
Collective Impact - Two articles
http://www.fsg.org/tabid/191/ArticleId/211/Default.aspx?srpush=true
Large-scale social change requires broad cross-sector coordination, yet the social sector remains focused on the isolated intervention of individual organizations. Substantially greater progress could be made in alleviating many of our most serious and complex social problems if nonprofits, governments, businesses, and the public were brought together around a common agenda to create collective impact. Published in the Stanford Social Innovation Review, Winter 2010
Channeling Change: Making Collective Impact Work | Stanford Social Innovation Review
http://www.ssireview.org/blog/entry/channeling_change_making_collective_impact_work?utm_source=Enews12_01_26&utm_medium=email&utm_content=1&utm_campaign=Channeling_Change, Stanford Social Innovation Review, Winter 2011
Kanter, Beth, Fine Allison, The Networked Nonprofit: Connecting with Social Media to Drive Change
http://networkednonprofit.wikispaces.com/
Pallotta, Dan, Uncharitable: How Restraints on Nonprofits Undermine Their Potential (Civil Society: Historical and Contemporary Perspectives) http://www.uncharitable.net/
Morino, Mario, Leap of Reason: Managing to Outcomes In an Era of Scarcity,http://www.vppartners.org/leapofreason/overview
Crutchfield, Leslie R., Kania, John V., Kramer, Mark R., Do More Than Give: The Six Practices of Donors Who Change the World, http://www.domorethangivebook.com/
Christensen, Clayton M., Jeff Dyer, Hal Gregersen, The Innovator's DNA: Mastering the Five Skills of Disruptive Innovators, http://innovatorsdna.com/
Neff, David J., Moss, Randal C., The Future of Nonprofits: Innovate and Thrive in the Digital Age,http://www.thefutureofnonprofits.com/
Arrillaga-Andreessen, Laura, Giving 2.0, Transform Your Giving and Our World, http://giving2.com/
Shirky, Clay, Cognitive Surplus, Creativity and Generosity in a Connected Age,http://www.amazon.com/Cognitive-Surplus-Creativity-Generosity-Connected/dp/1594202532
Howard, Alex , Data for the Public Good, Data Holds Immense Potential to Help Citizens and Government, Publisher: O'Reilly Media, Released: February 2012 http://radar.oreilly.com/2012/02/data-public-good.html
Reiss, Eric, The Lean Startup, http://theleanstartup.com/
Blue Avocado, http://www.blueavocado.org/ practical, provocative and fun food for thought for nonprofits
Strategic Management Consulting
130 St. Charles Street
West Hartford, CT 06119
(860) 690-5467
Share on social media!